Bird Clocks

Gallery
A new range for me as we approach the end of 2018 ............... Clocks!
In re-ordering some more of my wooden keepsake boxes. I came across these clocks made from pine and thought they might make a good base for my bird paintings. Ideal for that unusual Christmas gift! I have started with two 10" wooden clocks as well as a cheeseboard version and I think they would add something special to any room in the house, the kitchen particularly. I sold two almost immediately and I will be extending my range as I get more stock in. I am always open to an individual's choice.
Price £49.00 excluding postage and packing. You can order on this website through Contact Me.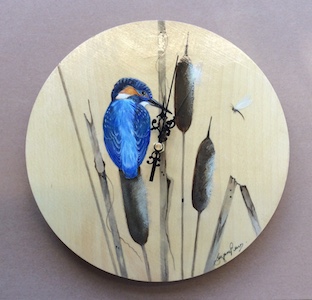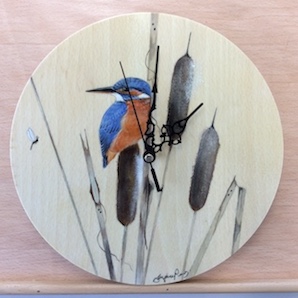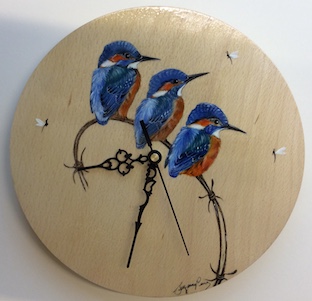 Kingfisher 1 Kingfisher 2 Kingfisher 3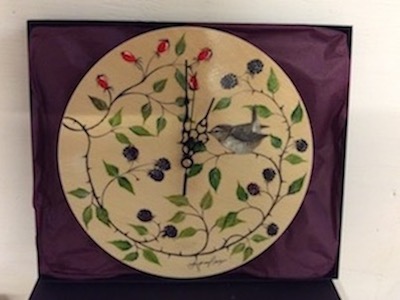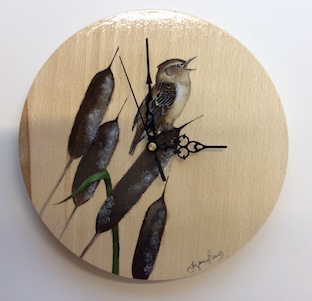 Wren Sedge Warbler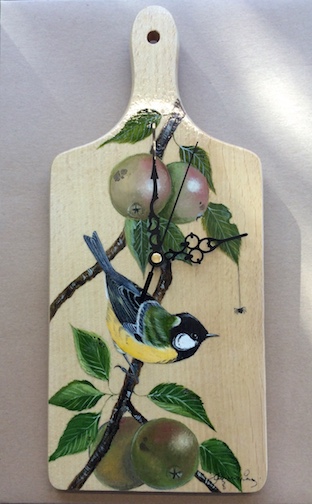 Great Tit